Aligned Members
A company that has signed an IBSP Letter of Support and paid their annual equivalent levy membership fee.
To become an Aligned member, your company pays the Membership Fee: (Small: $150 | Med: $500 | *Large $800) and completes a *SWC or New Member Application form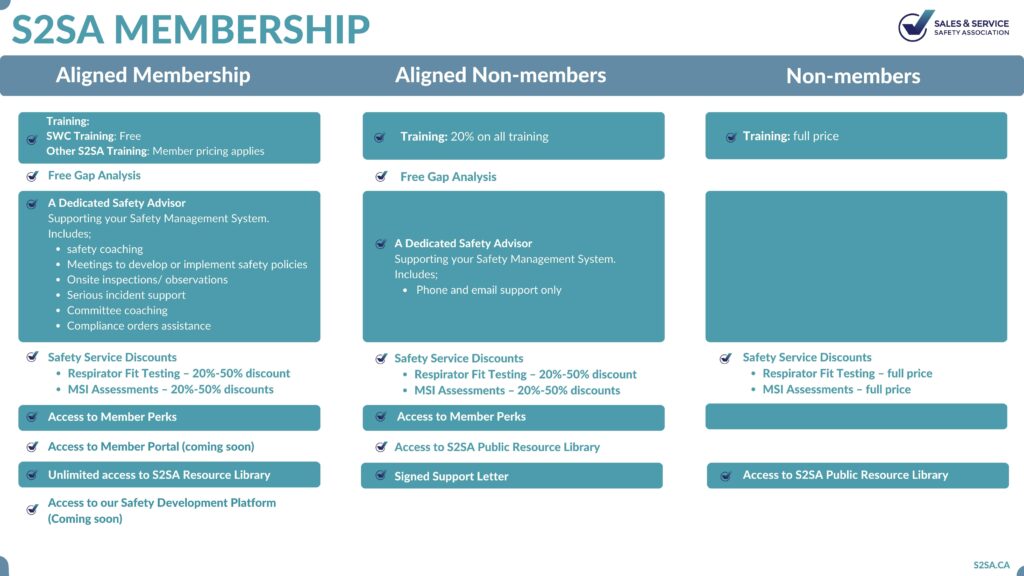 Contact our Project Manager, Sonya, to learn more about Aligned Membership and the benefits that come with it.
Ready to get started? Take action today, sign the S2SA Support Letter and lets get you started.
10305
Greenhouses, Nurseries and Market Gardening
60102
Specialty retail Stores
60105
General Retail Sales
60106
Independent Grocery Stores
60202
Retail Gas and Carwash
60304
Wholesaling Parts and Hardware
60405
Power Equipment Sales & Service
60506
Light Commercial Equipment Sales and Service
61003
Light Commercial Equipment Rental Services
90308
Hair and Aesthetic Services
70106
Restaurants & Food Services
70109
Property Management
70602
Janitorial Services
70608
Wellness Facilities
50502
Radio & Television Broadcasting
50505
Film & Music Production
71005
Museums & Galleries
90104
Recreational Clubs and Rinks
91802
Amusement Facilities, Carnivals and Fairs
10402
Agricultural Services
50506
Advertising & Marketing
60306
Brokers and Sales agents
70304
Clerical Labour Supply
70402
Inspecting & Testing
70407
Research & Analysis
70408
Designing, Decorating & Drafting
70502
General Labour Supply
71403
Veterinary & Pet Services
71504
Unions, Labour Organizations & Political Parties
90103
Religious Organizations
90313
Professional & Business Offices
92402
Non-Profit Volunteers