Using a simplified approach, Sales and Service Safety Association (S2SA) supports our members in building and maintaining safety programs that work for their unique business.
Services Included in Your Membership
Observation Reporting: Workplace observations and inspections.
Technical Safety Support – access to Safety Advisors via phone and email.
Safety program development, implementation and support.
Safety incident guidance/ emergency support.
Improvement Order / Stop Work Order coaching.
Access to Safety Resource Library
Safety Training: SAFE Work Certified training courses
Safety committee; set up, coaching and support.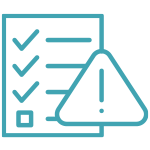 Safety Program development: Our Approach to a safety management system.
Our approach to Safety Program development employs a 4-phase system.
Phase 1 | Phase 2 | Phase 3 | Phase 4
We take our members step-by-step through each phase to develop a complete safety management system. Our Safety Advisors work closely with each member throughout the journey from Phase 1 to 4, providing guidance using our program guides and support and helping each member progress at their own pace.
Program guides
Our program guides make it easy to create policies, procedures, inspections, and forms.
Time Commitment
We never impose a time commitment on members, as they move forward at their own pace and schedule control is maintained in order not to overwhelm members and interfere with business operations. Each member company will have a dedicated Safety Advisor to provide full support at every step.
Stage of safety program
No matter whether you are in the starting phase of developing a safety program or you only need some support and assistance with finalization and implementation…We can help. Our members receive full safety documentation guidance from our Safety Advisors through policy and procedure draft reviews with recommendations and implementation strategies.
Success
Many of our members have successfully achieved Safe Work Certification through this program, Click here to see a list of all our SAFE Work Certified companies.
Completion
Upon completing all four phases, members have the essential elements for an effective safety program. Once a system gap is completed and corrected, you are ready for Safe Work Certification and on your way to receiving a rebate on your WCB premiums.
CONTACT US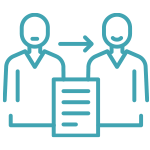 Gap Analysis
See how your safety program measures up to provincial standards and identify any "gaps" in your program before certification.
CONTACT US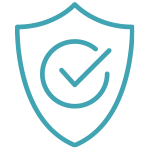 SAFE Work Certification
SAFE Work Certified is Manitoba's safety and health certification standard. It helps make workplaces safer and provides a financial reward to employers that take proactive steps to prevent workplace injuries and illness.
S2SA is a certifying partner that can measure the health of your safety program against the provincial standard.
Successful completion of this standard allows members to qualify for a Prevention Rebate of 15% of their WCB premiums.
CONTACT US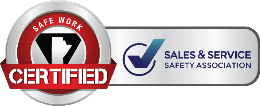 Paid Services
Customized Safety Training
Musculoskeletal Injuries Assessments
Respirator Fit Testing 
Paid Consulting Services: Safety Policy Manual (draft), Safe Work Procedure Manual (draft), Safety Advisor for a Day, Maintenance audit
Additional Paid Service Options: Additional Gap Analysis, Private Training